This Palestinian ceramic tray is in the traditional floral motif. Each tray is hand-painted, giving each delightful tray its own unique design, it can be used as a serving tray, dessert tray or to adorn your table as a beautiful talking piece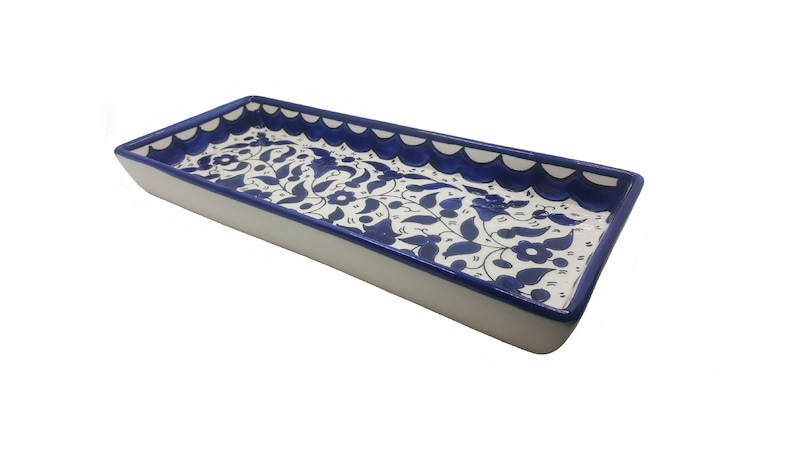 More item photos are available on Etsy
Click "Buy This Item Online" below to see them
These one‒of‒a‒kind ceramic trays are handcrafted and designed by Hebron Glass Factory.
Fashioning stunning works of art by hand out of clay, each item is baked in a kiln at a temperature of up to 1000 degrees Celsius, then meticulously hand-painted in breathtaking designs, glazed and refined to produce magnificent masterpieces of unrivaled beauty.
Splendid for all occasions and events, this tasteful tray will make a thoughtful and meaningful gift for someone you love or a wonderful treat for yourself!
[ ⌸ ITEM ID: 40 ]
ITEM DETAILS: Length: 5.11 Inches; Width: 11.8 Inches; Height: 1.58 Inches
Note: based on the lighting the photos were taken in, the photos could present a very slight difference in color and shine than that of the real piece.