Vivid colors swirl across this Candleholder, hand-blown by artisans of Hebron Glass & Ceramic Factory. Bottles are crushed and then melted in high-temperature ovens, the molten glass is combined with elements that allow the glassblowers to craft a piece with unrepeatable patterns. Making this your new go-to candleholder for exceptional mood lighting.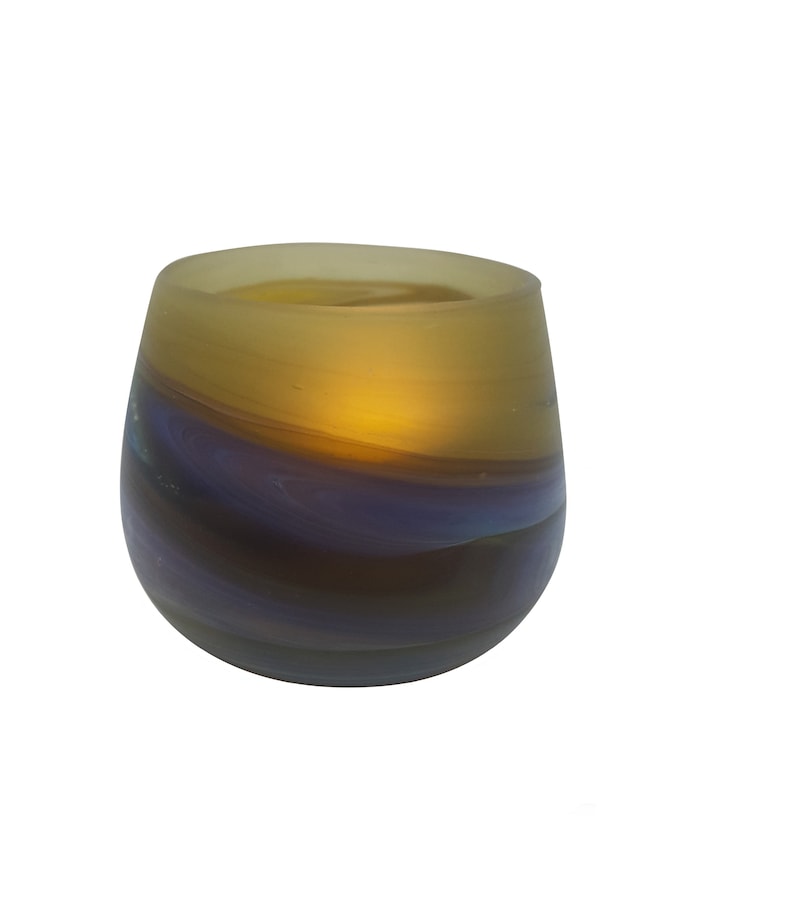 More item photos are available on Etsy
Click "Buy This Item Online" below to see them
Each piece has its own unique blend of color and pattern
[ ⌸ ITEM ID: 31 ]
ITEM DETAILS: 2.75DX3H inches (Dimensions)
Note
: based on the lighting the photos were taken in, the photos could present a very slight difference in color and shine than that of the real piece.